!!! New !!!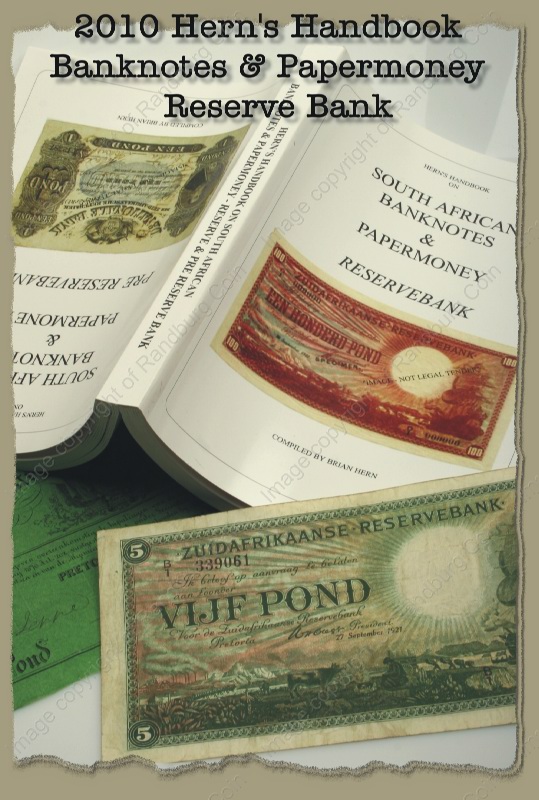 Brian Hern Banknotes and Papermoney
Pre Reserve Bank and Reserve Bank
Handbook
Full Colour Specimens
Really get to Know your South African Banknote and Papermoney history, with Brian Herns thoughtfull and well considered handbook.
His approach has been to seperate the book into various types a.The small private banks.The large imperial banks.The Govenment issues.The Anglo Boer War issues,and the good-fors.
Enjoy delving into this fasinating aspect of our history with the use of this handbook.